★ Lead time as short as
3-7 days
★ Tooling cost saved
40%~60%
ProtoWe provides rapid tooling and rapid injection molding services from China to global clients. We set up a rapid tooling workshop focus on our experience and advantage in rapid tooling and rapid molding. Normally, we make Aluminum 7075 prototype mold for 100~1,000 units molded parts, and Soft Steel P20 prototype mold for 2,000~50,000 units molded parts. We run very fast in the prototype mold making, here some core technologies are used, like standard and shared mold base, simplified parting line, hand inserts instead of any sliders and lifters. Based on these technology and experience, we make rapid tooling in 3-7 days, rapid molding in 1-3 days.
Our Features in Rapid Tooling
Our advantage on rapid tooling thanks to ProtoWe's attention and technology development and years of experience accumulation. Eventually these advantages make very short lead time and much lower cost.
Universal and shared & MUD mold bases
Manual inserts instead of any sliders and lifters
Simplify parting line
To use standard sizes AL7075 & P20 in store
Available for big & complex automotive parts
Available for over-molding parts
Working 24h/d & 7d/w, Lead time amazing 3-7 days
Tooling Cost saved 40%~60% than normal tooling
At ProtoWe, there are 10 sets of plastic injection machines with 90~350 tons clamping force to ensure each small batch rapid injection molding project to be fast finished in 1-3 days. Normally there is no waiting time between projects.
Short lead time 1-3 days
500 units per day per mold
Available for over-molding parts
95%-100% quality to mass production molded parts
20%-30% cheaper than 80% suppliers
Remark: below photos were taken after 500-1,000 units injection molded, new molds had much better looks.
How We Make Rapid Tooling? -- A Case For Study
At PrototWe, the cores to make a rapid tooling is short time and low cost. Therefor, the whole process to make a rapid mold is to save time and cost. Below is the core steps that shows how we control time and cost.
Step1. One-day Mold Design
90% rapids mold must be designed in 1 days, except extremely complex in 2 days. The mold must be simplified, all undercuts are made from manual inserts instead of sliders or lifters. The designed mold 3D will be reviewed in 1-2 hours then we will start to order the cavity/core & insert blocks from our warehouse or market. All these things happen in 1st day.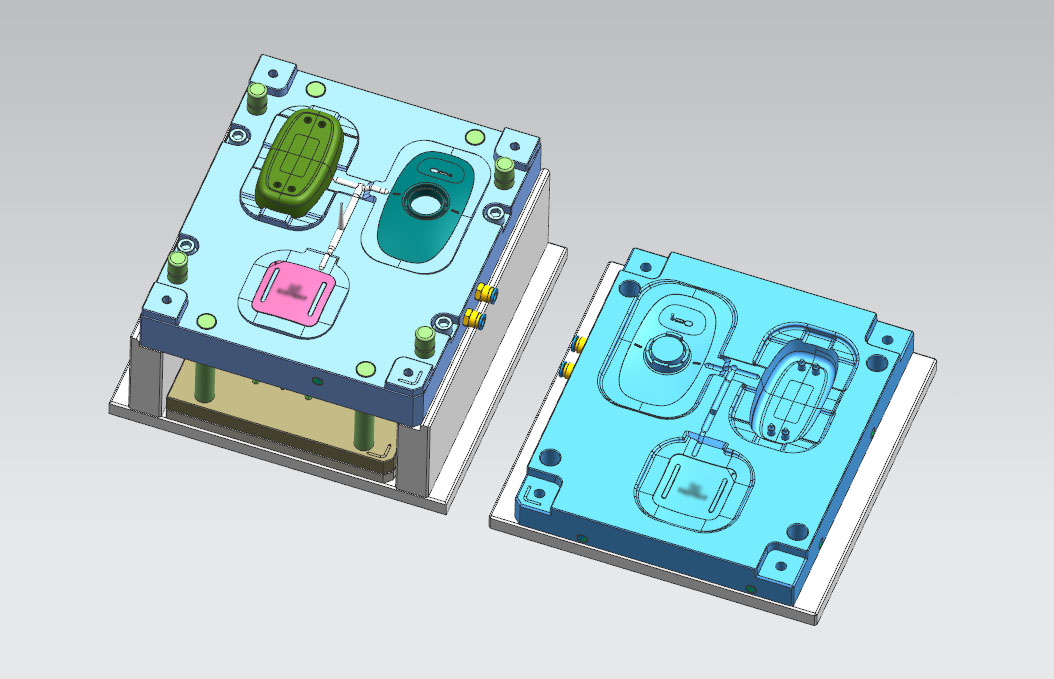 Compared to complete DFM for traditional production molds, we only make a simple DFM for a rapid mold.  There are 3 points will be indicated: 1) PL (parting lines);  2) Gate location (plastic entry);  3) Ejectors location. This short DFM provided to the client in 1st day while we will not stop manufacturing. We could modify them in coming 2 days if clients say no or it's default conformed.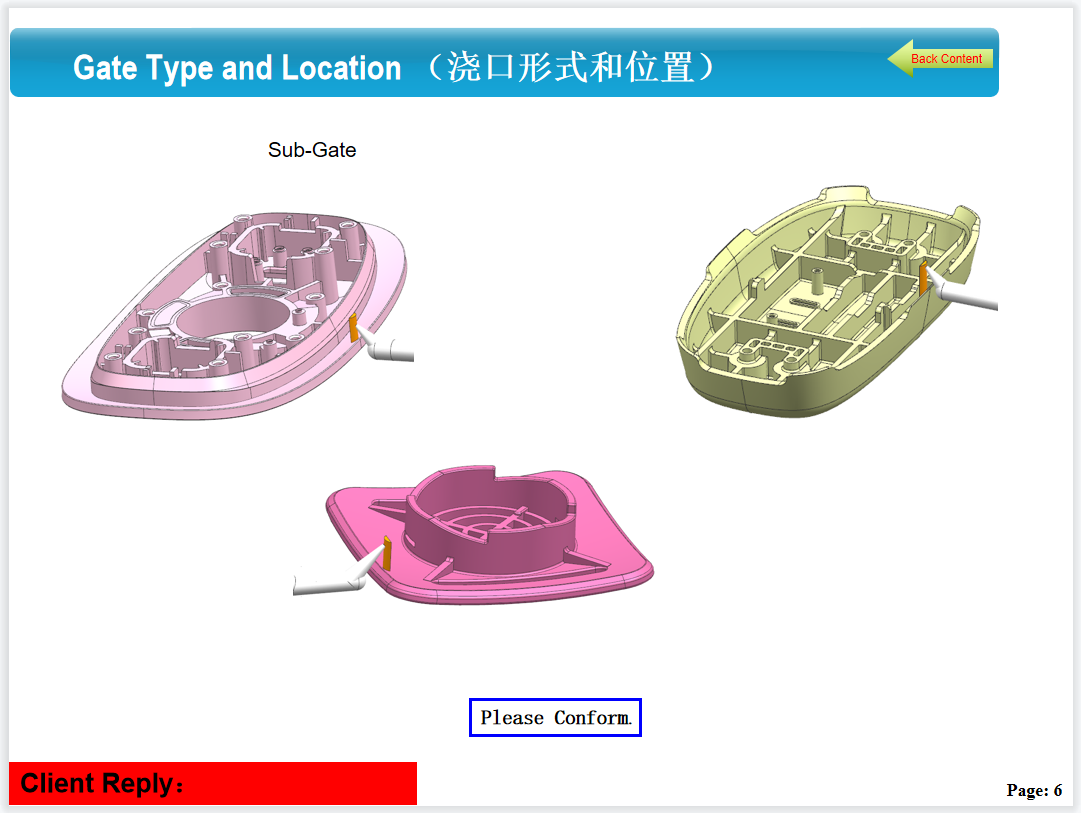 Step3. 7x24h Manufacturing
The rapid mold manufacturing starts from the 2nd day. Once a rapid tooling project starts, we will arrange 3 shifts to work 7×24 hours per week. The 7x24h is one of the reasons why we could make a rapid tooling in 3-7 days.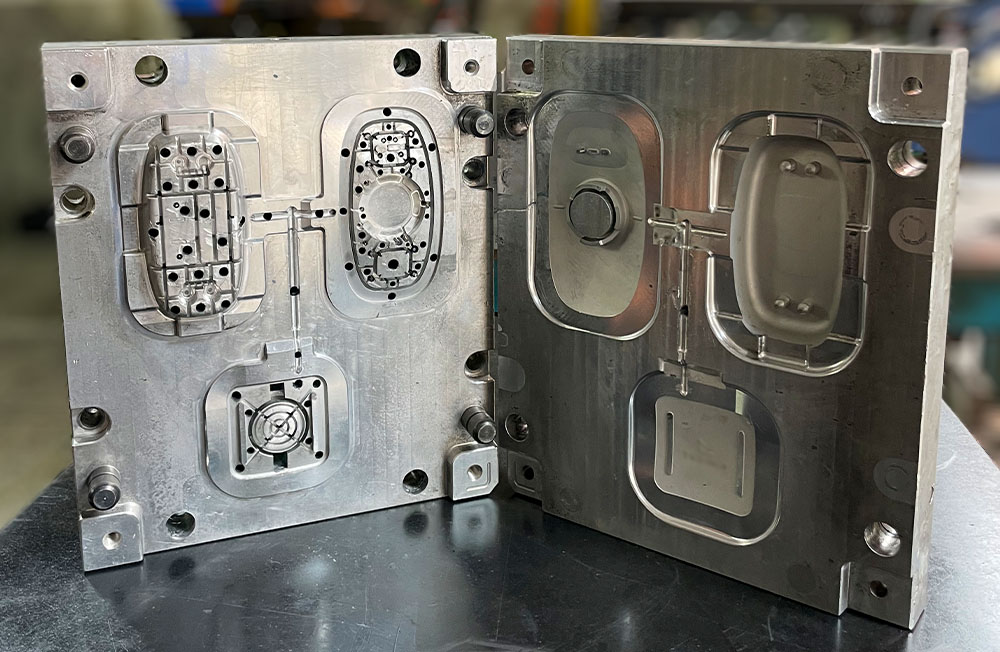 Step4. Quick Sample Confirmed
At the beginning, we will ask our clients that the samples will be conformed by photos or express. Once the rapid mold is done, we will start the T0 mold trial. T0 mold trial takes 1-2 hours per mold, we may adjust a mold some areas then do more trials but all of these done in 1 day unitl T1 samples is OK.  Then we will send photos or DHL.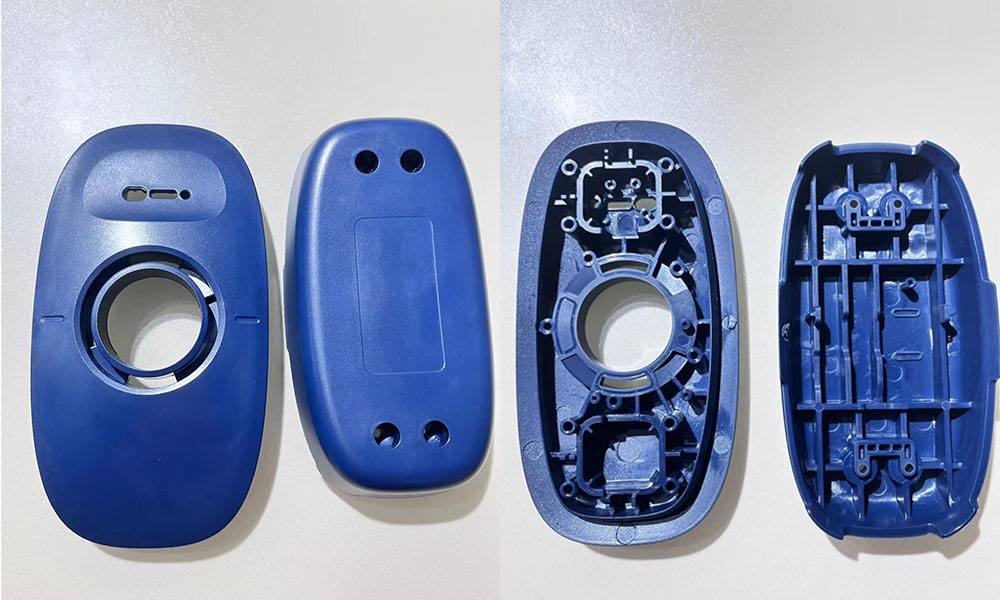 Step5. 1-3 days Rapid Molding
We have 10 injection molding machines from 100T to 380T for rapid molding. In general, there are no waiting time between 2 rapid molding projects. Per machine, we could produce 500+ units per day, so most projects of 500-1,000 units could be done in 1-3 days.
In our experience, almost all rapid molded parts, usually 200-500 units per batch, are shipped by DHL, FedEx or UPS in 3-4 days to Europe or America from China. The shipping cost is acceptable because our rapid tooling and rapid molding save clients 40%-60% costs than other technologies.
We will take care of the rapid molds for 1 years since your last molding if the mold is not out of the life. But if it's, we will notify you for scrap.
Rapid Tooling is to quick make a low cost prototype mold and use the mold to get hundreds to thousands molded parts. A rapid tool should have some below features.
Fast lead time, less than 15-20 days
Low cost, 30% lower than a traditional mold
Mold structure is simplified
Mold life is low
Materials of Rapid Tooling
At ProtoWe, we always use S50C (1.1730 or 45#) for the mold base. Regarding to the cavity/core, in ProtoWe's experience, the most used materials are AL7075 & P20, while there are several materials depending on different requests.
AL7075: 1st cost-optimal, usually for small or simple parts, low mold life 100-1,000 shoots
45# (1.1730): 2nd cost-optimal, for middle or normal parts, mold life 500-5,000 shoots
P20 (1.2311): commonly used, for big or complex or general polishing parts, mold life 5,000-50,000 shoots
718H (1.2738): only used for mirror polishing parts, mold life 5,000-50,000 shoots
Materials of Rapid Molding
Generally, plastic materials that can be used to production injection molding can also be molded from a rapid mold. Below are the most common molded plastics. If the material is not listed, please contact our team for more information.
ABS
ABS/PC
Nylon
PP
POM
PS
HDPE
LDPE
PE
PMMA
PVC
PBT
PC/PBT
PEEK
PA66+40%GF
PET
PETG 
PPS
PPE/PS
TPU
TPE